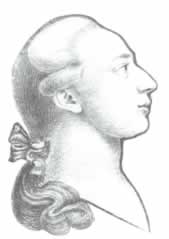 The Notorious Secret Trails of the Doge's Palace
Besides the gilded state rooms created to be seen by the official visitors, the Doge's Palace houses some secret chambers where the nitty-gritty business of running the state took place. This was the headquarter of the Venetian Intelligence from where a network of spies and undercover agents was ultimately to spread right across Europe, and even beyond.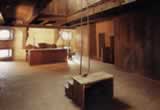 We'll see the tiny wooden ship-shape offices of the Chancery, the room of the justice department linked to the Council of Ten, and the infamous torture chamber where the Lords of the Night would "put to the question" their suspects.
By visiting the Piombi, (or Leads Prison, so named because the cells are located just under the leaded roof), we will relive Casanova's celebrated escape, and see the cell where he lived comfortably enough, providing his fellow prisoners with the odd macaroni and cheese.
We will also admire one of the engineering marvels of Venice: the attic above the Hall of the Grand Council, where shipwrights from the Arsenale made such a vast heavy ceiling float unsupported over the room below.
The tour will then continue to visit the official State chambers of the Doge's Palace, admiring the outstanding Renaissance paintings of great artists like Titian, Veronese and Tintoretto.
Then, crossing the legendary Bridge of Sighs, we'll finish the tour by visiting the ordinary State Prison.
One of the most fascinating things to do in Venice!
Duration: 2 hrs
Admission fees:
Doge's Palace and Secret Trails:
Adults 22 €

Tour price:
Private tour up to 5 persons: 150 euros + admission fees
Group rate on request
The price includes: the service of a certified tour guide
This tour must be booked and confirmed not later than 35 days before it takes place.